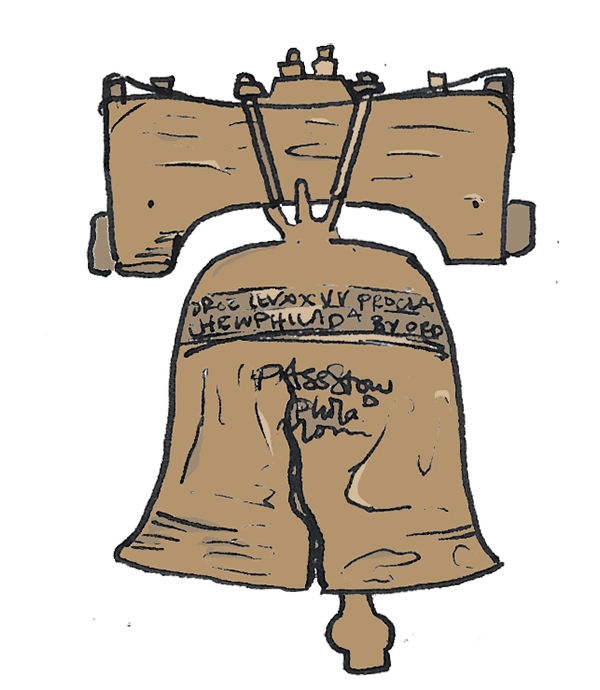 The Liberty Bell
The Liberty Bell is an iconic symbol of American independence, located in Philadelphia, Pennsylvania. In its early years, the Liberty Bell was used to summon lawmakers to legislative sessions and to alert citizens to public meetings and proclamations.
The Medical Case Presentation is an essential framework for a focused disciplined approach to addressing medical problems. Healthcare professionals use the Medical Case Presentation to identify, analyze, develop, implement and monitor a solution based "treatment plan" for medical problems. When used effectively, it allows healthcare professionals to communicate and share information among varied clinical disciplines to develop testable hypotheses for simple and complex problems. The framework allows for clearly identifying problems and providing objective data to support the diagnosis and "treatment plan." The Medical Case Presentation is uniquely positioned to address systematic changes over time. Through progress notes addressing specific problems, we'll be able to adapt to new issues to clearly identify problems and potential solutions.
Sections of The Medical Case Presentation
Define the Problem
Identifying Information
Chief Complaint (Problem)
History of Present Condition
Review of Systems
Examination
Data and Facts
Diagnosis of the Problems/Challenges
Discussion
Problem List
Treatment Plan
Progress Reports
We use the structure and process of the Case Presentation as a framework for deliberative dialogue to address civic challenges. In the next months we will publically present the following cases:
The Case of the Frustrated Citizen: The case will address the frustration experienced by citizens with the functioning of the political system
The Cancer of the US Political System: The case will describe the symptoms of the disease (cancer) that has emerged in the US political System.
The Case of the US Healthcare System: The case explores the challenges of the US healthcare system
The Case of the Pain Opioid Epidemic: The case describes and explores the tragedy of opiate abuse and offers national and local treatment plan.